Road Traffic Accidents
If you have been injured in a car accident as a driver, passenger, motor cyclist, pedestrian or cyclist (even if travelling on public transport) you are likely to have suffered considerable pain and may be entitled to compensation.  Choosing the right Solicitor to represent you can make the difference between winning and losing your claim.  Here are a few cases where our Solicitors have recovered damages for clients and made a difference.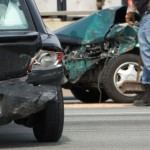 Mrs D: Mrs D was a passenger in a car which was involved in an accident.  Liability was admitted at an early stage and Mrs D's solicitors advised her to accept an offer of £2,500.00 for her injury.  She refused this offer as she was suffering considerable back pain which resulted in her drinking alcohol to relieve the pain.  Over time she became addicted to alcohol as a result of drinking to reduce the back pain.  She was referred to Simon Blakeley and he recovered damages of £35,000.00.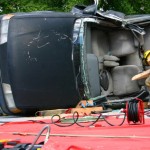 Mr S: Mr S was a waiter working in a prestigious London Cafe Restaurant.  On Christmas Eve/Christmas Day he was travelling from London to Yorkshire to visit his girlfirend.  The weather conditions were poor and visibility limited.  His vehicle collided with another vehicle travelling southbound on the northbound carriageway.  Mr S was very seriously injured and was in intensive care for several weeks.  He made a good recovery but was left with a shortened leg which would affect his ability to return to work as a waiter.  Damages of in excess of £150,000.00 were recovered.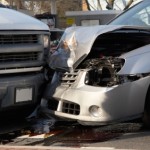 Mr M: Mr M was involved in a car accident and instructed other solicitors.  Those solicitors obtained medical evidence but then failed to pursue the claim further.  We were instructed one week before the three year limitation period expired.  We prepared all the paperwork, calculated the damages and issued proceedings before the limitation expired.  Within six months of being instructed we had settled the claim.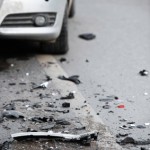 Mrs W: Mrs W worked as a driving test examiner and was involved in an accident whilst on a driving test when her vehicle was hit from the rear by an HGV.  The insurers for the HGV alleged that there was no injury and that the claim for damage was exaggerated or even fraudulent.  We pursued the claim to trial where the Judge found our client to be an excellent and "wholly credible witness".  The Judge did not accept that this claim was a "Low Velocity Impact" accident even though there was little damage to either vehicle involved in the accident.
At Blakeley Solicitors we have significant experience of dealing with claims where insurers allege that the claim is exaggerated or involves issues of "low velocity impact".  Such claims usually involve little vehicle damage but can still cause injury to those in the vehicle.  We also receive numerous instructions from driving instructors and driving test examiners as well as pupils who are injured whilst undertaking driving tests and on driving lessons.
If you have suffered a road traffic accident and were not at fault contact us to find out whether you have a claim.
Don't miss out!  Call "The Accident Claim Solicitor"