Child Claims
Claims involving children are distressing for both the injured child and their parents.  The children are likely to have suffered considerable pain and distress which they can find difficult to understand.  They may be entitled to compensation.  Choosing the right Solicitor to represent you can not only make the difference between winning and losing your claim but can also help both child and parent overcome the distress to know that they have a solicitor with a sympathetic ear who will fight for their cause.  Here are a few cases where our Solicitors have recovered damages for children and made a difference.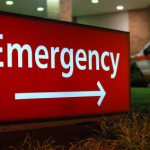 M v Leeds Health Authority [2002] PIQR Q4 211: M was a child who was admitted to hospital for an operation on her heart.  As a result of the negligence of the hospital she suffered severe brain injury, physical and cognitive disability.  Simon Blakeley was instructed after her initial solicitor advised there was no claim.  Investigations were undertaken and a new lead expert witness instructed.  Eventually, liability was admitted but the matter went to a hearing to assess damages before Sullivan J, QB Leeds, May 2001.  The case involved issues of quantum, general damages for severe brain damage, future loss of earnings for a child and the latest interpretation of Roberts v Johnstone in respect of accomodation claims.  Damages awarded £3.65m.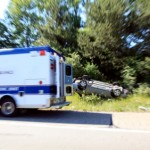 C (a child): This was a claim referred to Simon Blakeley by other solicitors who were unable to handle the claim.  C's mother was involved in a road traffic accident whilst pregnant with C.  He was injured whilst in utero possibly by the seatbelt.  When he was born C suffered cerebral palsy and quadriplegia with issues as to life expectancy upon which the experts were unable to agree but varied between 3 years to 15 years.  As a result we negotiated a structured settlement which paid an annuity.  The grossed up settlement had the claim not settled by way of a structured settlement would have exceeded £1.25m.
If your child has suffered an injury and they were not at fault, contact us to find out whether you have a claim.
Don't miss out!  Call "The Accident Claim Solicitor"