The Claims Process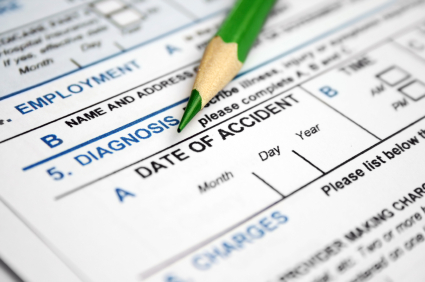 Blakeley Solicitors will try to lighten the load for you, taking you through a simple step by step process from initial contact to receiving your personal injury compensation.
Step 1:  Initial contact by telephone, email or website in full confidence that we will look after your injury claim.
Step 2:  I will briefly discuss the case with you on the telephone and arrange a visit to see you in the office, at your home or in hospital, should that be necessary.  Whatever is convenient for YOU!  We will discuss how the accident happened and what injuries you have suffered.
Step 3:  If I believe you have a claim I will explain the process to you and help you fill in all the necessary paperwork. At this stage we may also be able to help direct you towards immediate support, for example; for financial difficulties or hospital treatment.
Step 4:  I will start the claims process and contact the party responsible for the accident. The rules governing these matters give the insurers 21 days to acknowledge your claim and then three months to allow their insurers to investigate the claim circumstances.
Step 5:  Any medical notes and X-rays will be collated and you can relax in the knowledge that you are in professional hands.
Step 6:  During this period, I will usually begin work calculating your financial loss and may be able to get an interim payment from the insurers of the party responsible for your injury, to help support you until the claim is finalised.
Step 7:  Once I have the final relevant medical reports, I will review them with you and when you agree the Doctor's conclusions, I will then research the valuation based on experience of awards in Court and past cases.
Step 8:  The claim enters the negotiation phase and we try to obtain a sum agreeable to all parties to prevent the claim having to go to a Court hearing. This stage is where our expertise in calculating compensation figures is invaluable.  I will send the agreed reports to the insurers with an indication of the valuation I expect you to be offered.
Step 9:  You receive your COMPENSATION and can enjoy the satisfaction of knowing that you have received the best offer you could have expected.
Step 10:  Just in case the insurer's offer is below the amount I believe a Court would award then I will advise you of the options available. If this is the case and we have to go to a Court hearing, be reassured I will help you all the way and will actively manage the process liaising with the Court where necessary.
Why not visit my Questions and Answers Page