Dealing with Probate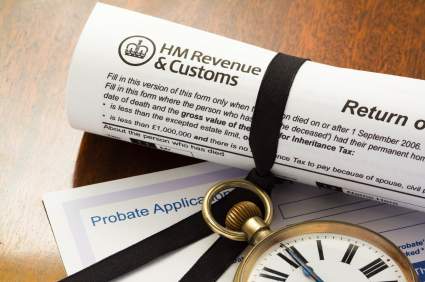 Probate is the authority given to enable the estate to be distributed in accordance with the terms of the Will or following intestacy.  We are living in an age where most people are better off financially than previous generations and many will possess assets at the time of their death.  Wills give instructions that are legally enforceable, on the appointment of an executor and on how assets should be distributed.  It is an executor's duty to ensure that the wishes of the deceased are carried out.
If the deceased has not made a Will then there are rules which dictate how the money, property or possessions should be allocated.  The rules detail the degrees of relationship that are entitled to claim the assets using a Grant of Administration issued following application to the Court.  If no relative qualifies under the rules then the Crown may be able to take everything.  It is therefore important that almost everyone leaves formal instructions on how they require their assets to be dealt with after death.  Failure to do so may mean that the deceased's assets are distributed in a way that they would not have wanted in life
We can provide straightforward and expert advice on all aspects of your estate. We can also help you through the procedure of obtaining Probate, the administration of the estate and with advice for the elderly client. This may cover:
Valuing the assets and liabilities of the deceased's estate
Finalising the tax affairs of the deceased
Contacting and tracing the beneficiaries of the estate
Advising on the terms of the deceased's Will or if there is no Will applying the intestacy rules to the estate
Applying for Probate
Distributing the estate in accordance with the terms of the Will
Applying to the Court of Protection
Bring claims under the Inheritance (Provision for Family and Dependants) Act 1975
Preparing Enduring Powers of Attorney
We will explain the nature and extent of the work involved at the outset so you understand the process and stages of this delicate matter.